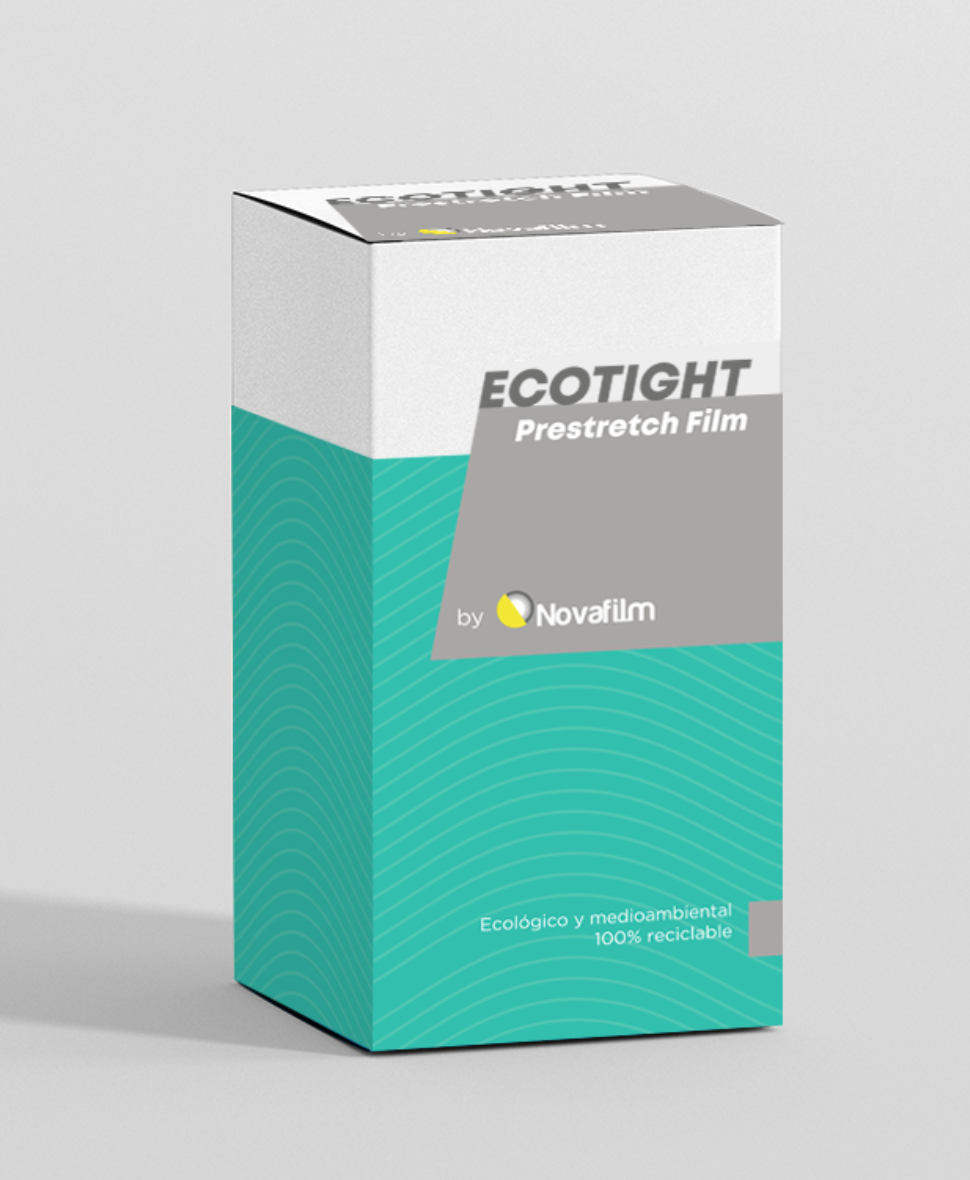 Lighter and easy to use rolls. Low gauges with excellent load retention/holding. Film release without much effort, which allows an easy application. Suitable adhesiveness for all types of applications. It has reinforcements on the edges. Supports shocks and can be reused.
---
It is a new pre-stretched linear low density polyethylene film (LLDPE) designed to offer the operator better handling during the palletizing process, since the roll is lighter and easier to use. This film is lighter due to its low gauge and has the advantage of generating savings. It is a product manufactured with the best virgin resins that give special properties to strengthen the film.
Novastretch HPR Series is a film that is easily unwound avoiding operator fatigue, since it does not have to stretch the film to its maximum elongation to obtain excellent clamping forces on the load.
This is a very resistant and easy film to apply. Besides being more inexpensive, it generates great savings throughout the entire palletizing process. Its design has reinforced edges in order to increase the resistance and the support of the load.
It is important to mention that, if the roll accidentally falls, the film is not spoiled.  It will keep its properties and continue working perfectly. Its formulation and design make this film very resistant to these types of contingencies.
We offer a wide range of gauges and lengths and adapt to your needs and budget.
 
HEIGHT
(inches)
LENGTH
(feet)
HPR (37 GAUGE)
17.5
1200-1500
PRB (32.5 GAUGE)
17.5
1200-1500
PRBE (30 GAUGE)
17
1200-1500
Note: we can produce gauges from 30 gauge to 37 gauge and lengths from 1000 feet to 2000 feet depending on the thickness of the film.
They are produced only by special requests.