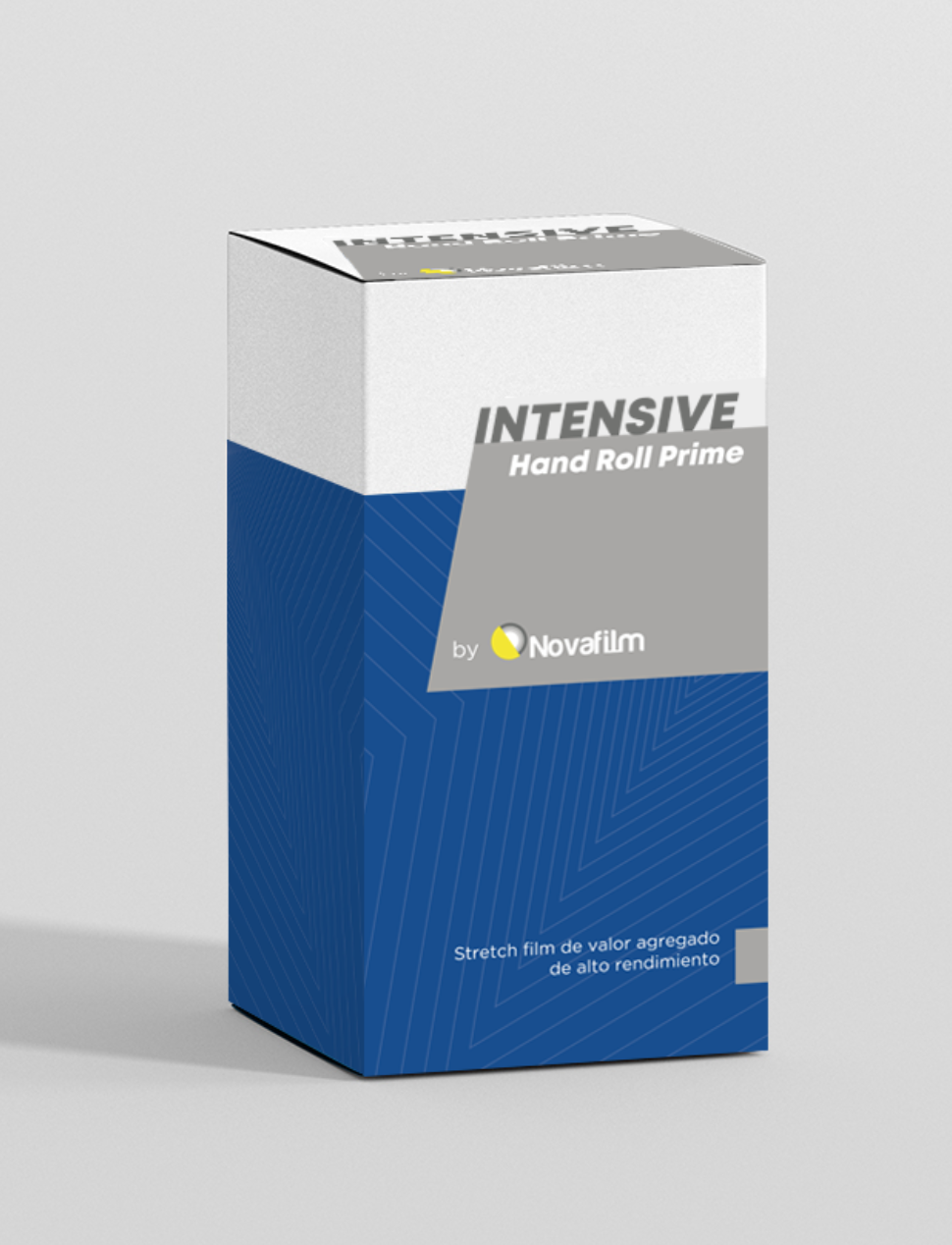 Excellent transverse forces that allow pallets with sharp corners to be packed without problems. Higher yield due to its great stretch and resistance. Good transparency that allows easy barcode reading or product identification. Film release without much effort allowing an easy application. Excellent holding forces on the load.
---
It is a low linear density polyethylene (LLDPE) PRIME film designed for very demanding manual application operations.
This film minimizes the narrow of its width when stretched, maintaining the coverage of the packaging. It is a manual application film formulated for quick-release and great transparency which allows the reading of barcodes or product identification.
This film is manufactured in Guatemala with top of the line CAST extrusion technology, which offers properties far superior to conventional films.
This formula allows to use low gauges with high resistance to puncture, tearing and excellent yield that translates into a reduction of costs per palletizing pallet. We offer a wide range of lengths and adapt to your needs and budget.
 
HEIGHT
(inches)
LENGTH
(feet)
CODES
HRS-700
18
700
HRS-800
18
800
HRS-900
18
900
HRS-1000
18
1000
HRS-1100
18
1100
HRS-1200
18
1200
HRS-1300
18
1300
HRS-1400
18
1400
HRS-1500
18
1500
All the above sizes are available in the following gauges:
| | | |
| --- | --- | --- |
| Gauge (Calibre) | 40 | 50 |
| Micrones | 10.16 | 12.7 |
Note: We are able to produce other sizes and lengths under special order subject to minimum purchase volumes.