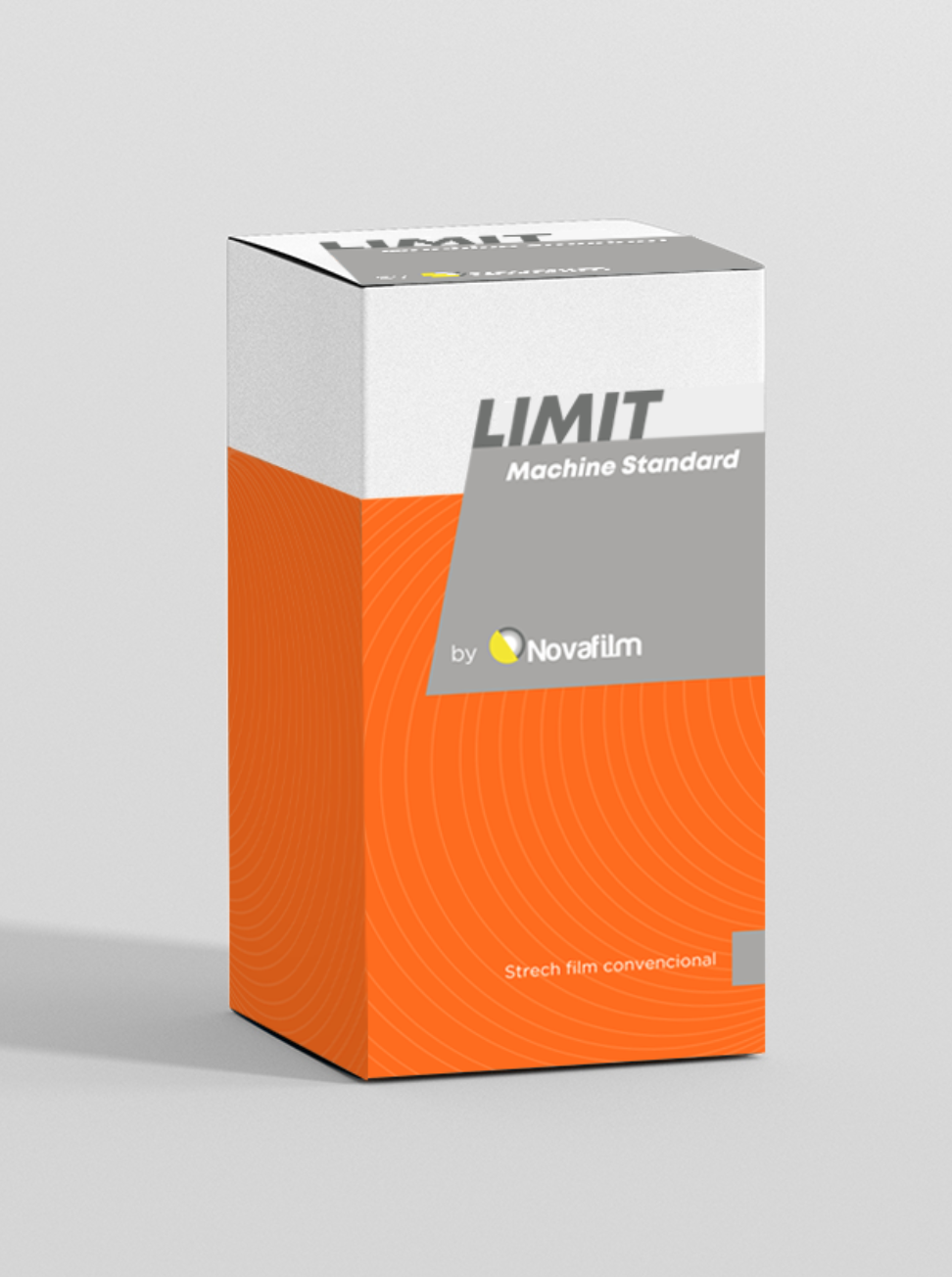 Traction resistant. Excellent holding forces on the load. Pre-stretch greater than 250%. Excellent Cling. Punch resistant. Transparency that allows barcode reading. Low palletizing costs by yield. Excellent elongation.
---
It is a highly efficient film for use in automatic palletizing machines with excellent performance.
It is designed for high speed operations with high technified equipment. Our low linear density polyethylene (LLDPE)  LIMIT (Standard Machine) film has the properties that allow you to optimize your pre-stretch to the maximum, resulting in a holding force superior to conventional films. It resists operations in fully automated machines without losing internal adhesiveness. The film is easily released from the coil and its transparency allows the use of bar codes without generating reflectivity and obstruction of the reading
This film is manufactured in Guatemala with top of the line CAST extrusion technology, which confers properties far superior to those offered by the blown type extruded films, allowing to combine low weight, higher performance, high strength and lower cost per palletizing pallet.
We offer a wide range of gauges and lengths and adapt to your needs and budget.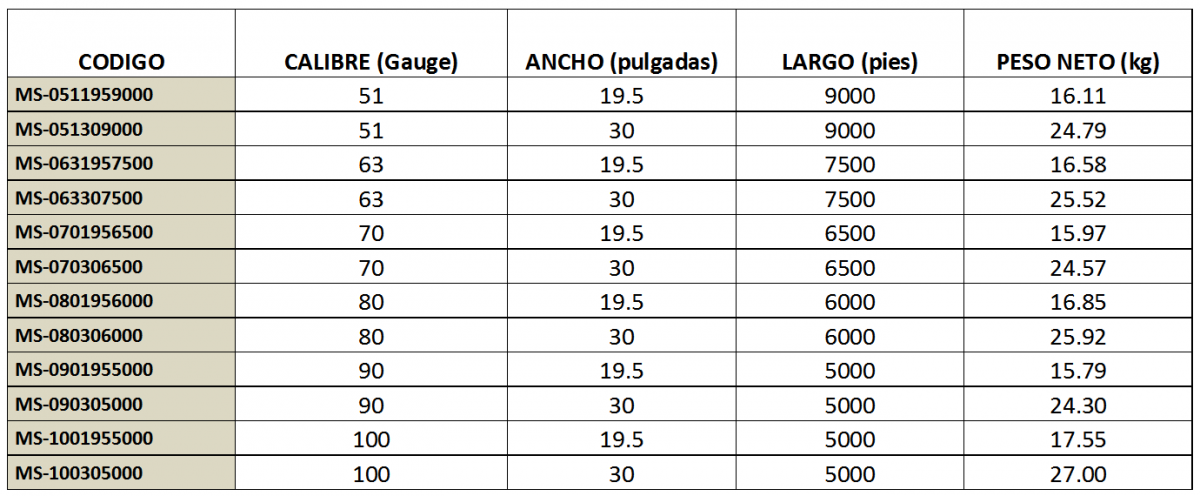 Note: We are able to manufacture gauges from 40 gauge to 110 gauge and lengths from 3000 feet to 25000 feet depending on the thickness of the film. These films are manufactured by special orders only.